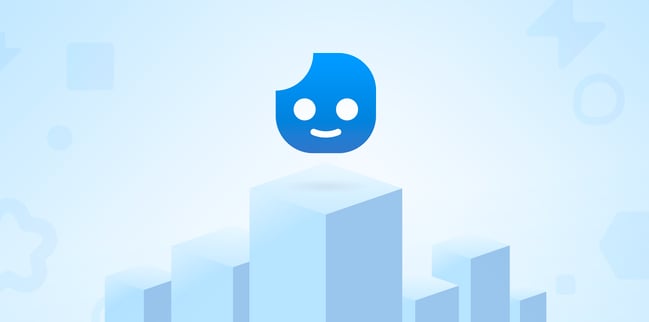 Nibble Technology announces successful fundraise and launches Version 2.0 Shopify App to power circular economy and B-Corporation clients
LONDON, April 4 2022 – Nibble, AI negotiation technology for ecommerce, is proud to launch Version 2.0 of its successful Shopify App, and seeks to further support B Corps and other circular economy businesses by offering them half price fees.
Nibble Technology's recent fundraise, anchored by Venrex, will support further development of Nibble's technology and AI-capabilities as Nibble looks to fulfil the pressing need for scalable ecommerce solutions in the rapidly growing pre-owned sector.
Over 80% of Nibble's transactions over the last 6 months have been with B corporations and circular-economy businesses including Watch Rapport, Cru Kafe, Warners Gin and Vinterior. Pre-owned marketplaces (offline and online) have always embraced negotiation to find a win-win deal for customer and retailer alike; Nibble brings this into the modern age with an AI-powered negotiation chatbot to deliver the experience and humour of an in-person negotiation for on-line retail, to seal a deal, increase customer engagement and drive conversion.
In the last twelve months, Nibble users have made over $12 million dollars-worth of purchases in over 30,000 negotiations. Each negotiation takes less than a minute, and the engagement from Nibble users has been phenomenal.
Now, with the launch of Nibble 2.0, Shopify store owners can get Nibble up-and-running within minutes. This no-code, simple installation opens Nibble's services to 1.7 million Shopify store owners internationally. Non-Shopify users can connect easily via their API.
Since its first negotiations in March 2021, Nibble has been developed in Beta alongside feedback from early clients, developing features which retailers value the most:
Advanced behavioural triggers mean Nibble is only visible to nudge the undecided shopper, and appears based on page revisits, exit intents, dwell time, and more. Lucky Voice saw conversion increase +50% whilst maintaining full price sales volumes

Nibble can collect users' e-mail addresses and promote retargeting opportunities when a deal is not agreed. When prompted, over 40% of users provided their e-mail on Watch Rapport, the largest US luxury watch marketplace.

Nibble can suggest add-ons and gifts with purchase to sweeten a deal for customers and promote higher basket sizes.
For the next six months, Nibble is offering its Retailer and Enterprise plans for half price to all B Corporations and to businesses in the circular economy, as a means of promoting and encouraging sustainability. Eligible store owners can contact Nibble directly.
About Nibble
Nibble is an AI negotiation chatbot for ecommerce that creates a fun, personalised connection between consumers and retailers, with Nibble customers agreeing a deal in under a minute. Retailers can deploy Nibble for many uses, including to improve on-website conversion and mitigate cart abandonment. To learn more, visit our website https://nibble.shop
Interested in Nibble?