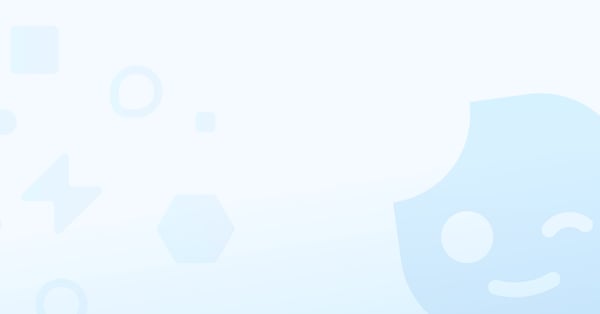 LONDON, June 6 2022 – Nibble, AI negotiation technology for ecommerce, is proud to announce a new feature at Shoptalk Europe 2022. Nibble Buyback has been designed for circular economy businesses who need a solution to scale the purchase of pre-owned products from their customers.
If your business buys old tech, clothing, or any products from customers, get in touch to be included in our beta testing programme. Nibble Buyback allows you to reduce the bounce rate on your buyback page by offering an instant deal to delight your customer.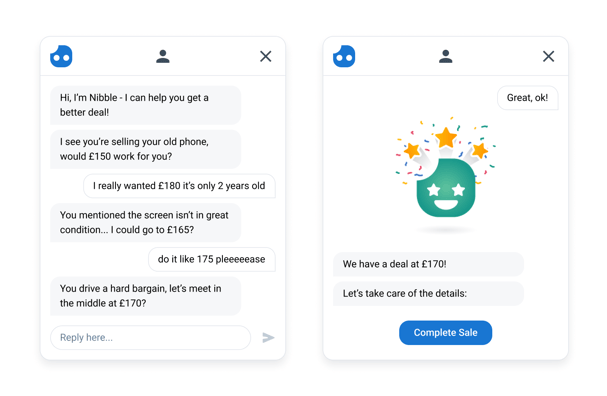 No more manually accepting offers or two-hour chats over Whatsapp or email. No more lost business by making customers one offer they aren't happy to sell at. Now, Nibble's AI negotiation can negotiate a sale price that works both parties — all in less than a minute.
Nibble is a negotiation chatbot that lets customers create their own discount for products. We've seen awesome results from existing clients: +50% conversion for Lucky Voice, +51% user engagement for Cyprinus and +4% better margin in clearance activities for Warner's Gin!
Now, Nibble can negotiate buying for retailers as well as selling.
Speaking on the new feature, Nibble CEO Rosie Bailey says: "When you think about where you negotiate every day, you immediately think of pre-owned marketplaces like Depop, Vinted and eBay. I am excited that now any brand can offer this one-to-one customer experience using Nibble. The circular economy needs tech solutions like this to scale and have a long-term sustainable impact, and we're thrilled to have the opportunity to help."
About Nibble
Nibble is an AI negotiation chatbot for ecommerce that creates a fun, personalised connection between consumers and retailers, with Nibble customers agreeing a deal in under a minute. Retailers can deploy Nibble for many uses, including to improve on-website conversion and mitigate cart abandonment.
To learn more or to join our Nibble Buyback beta testing programme, visit our website https://nibble.shop or email hello@nibble.team