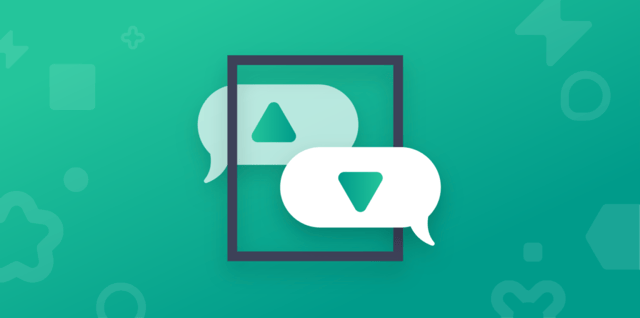 For some people, striking a deal is second nature: hagglers and bargain hunters relish the back and forth of securing the best possible price! However, for many of us, the thought of challenging the status quo fills us with dread and here's why:
1. CONFLICT ASSOCIATION
When thinking about a recent negotiation (frequent examples are buying a car or asking for a pay rise at work), many of us will automatically conjure feelings of stress and discomfort. In part, this is because when we think of negotiation, we often think of two opposed parties with conflicting goals. This association of conflict and stress, automatically puts us in a negative mindset.
Instead, negotiation is an opportunity to create a mutually beneficial outcome. It might surprise you to know the most aggressive negotiation stance often leads to a lose-lose outcome, commonly known as the Prisoners' Dilemma.
2. FEAR OF FAILURE
Negotiation is often closely linked to anxiety, partially because as the negotiator we may be harbouring a fear of failure, concerned that we will not achieve the best possible outcome, whether that is price or the feeling that we may upset the other party. It may also be due to the close link between excitement, anticipation and anxiety: sometimes the feelings blur and it becomes hard to distinguish whether we are actually excited about the challenge of securing a better outcome or anxious that we have to negotiate for it in the first place.
Experienced negotiators plan in advance and minimise the stress of the negotiation. Evaluating your goals and those of your counterparty in advance, ensuring you have determined the scope and your own definitions of success and failure helps. This is called your BATNA – "Best Alternative To a Negotiated Outcome".
Don't be afraid of making an ambitious first offer, known as anchoring the negotiation, but remember that there is a difference between an aggressive and a ridiculous one. Imagine the best realistic outcome you could achieve, we call this the "aspiration point", and aim here (or just beyond) when you are giving your first offer.
3. ATTENTION DEFICIT
"I just don't have the time!" Thinking of haggling in the supermarket, after a 10 minute queue? No way! I have places to go, things to do, no time for this. But negotiation feel more in place when buying a carpet in a Morrocan souq – a veritable dance which requires two hours of thorough selection, patient good humour and a bladder of steel for the bottomless cups of strong mint tea.
Creating space and time to concentrate in the digital first world is a challenge, there is considerable commentary about a growing attention deficit as people are permanently glued to their phones; a recent study (by Microsoft) indicated average attention spans were now merely 8 seconds (down 25%) leaving us unable to concentrate for prolonged periods and consistently expecting instant results.
HOW ARE DIGITAL EXPERIENCES CHANGING THIS?
When surveying our Nibble customers, 46% stated that they did not enjoy negotiating in real life, however a huge 83% said that they would be comfortable negotiating with a chatbot. In fact, many people are not only more comfortable talking with chatbots, they are more honest with them, especially when tackling difficult topics e.g. financial problems with your virtual bank manager or a robo-doctor about intimate healthcare concerns.
Reducing perceptions of anxiety and conflict from a negotiation is where Nibble comes in. Nibble is a cheeky chatbot that lets you flex your negotiation skills to get the best possible deal. It reduces the usual anxiety of negotiation, as our "negotiate" button already signals that the retailer is open to do a deal, and whilst Nibble may be occasionally cheeky, giving the user a fun and rewarding experience is at the heart of what we do.
It's also really fast! Most negotiations are completed in a minute or less, much quicker than using a "make an offer" button on many marketplaces, which triggers email/SMS messages between you and the seller. And it's faster than hunting for voucher codes and deals online.
By turning negotiation into a fun experience, Nibble creates a win-win outcome for both retailers and customers.