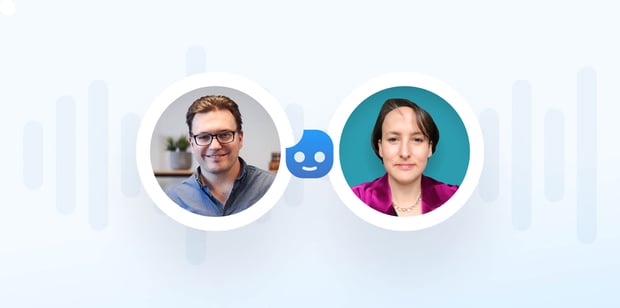 "Nibble is one of the most interesting pieces of eComm tech I think I've ever come across. Think of it as the ultimate gamification play for eCommerce."
In the latest episode of the At the Coalface Podcast, Jason Greenwood sat down with Nibble CEO Rosie Bailey to discuss human/eCommerce buyer psychology and how brands can leverage this to build more profitable eCommerce businesses.
This episode features an insightful chat about Nibble that goes into the behavioural science behind Nibble's fun and light-hearted chatbot exterior. Listen to the podcast below:
About Nibble
Nibble is an AI negotiation chatbot for ecommerce that creates a fun, personalised connection between consumers and retailers, allowing shoppers to agree their own deal in under a minute. Retailers can deploy Nibble for many uses, including to improve on-website conversion, boost engagement and mitigate cart abandonment.
Interested in Nibble?