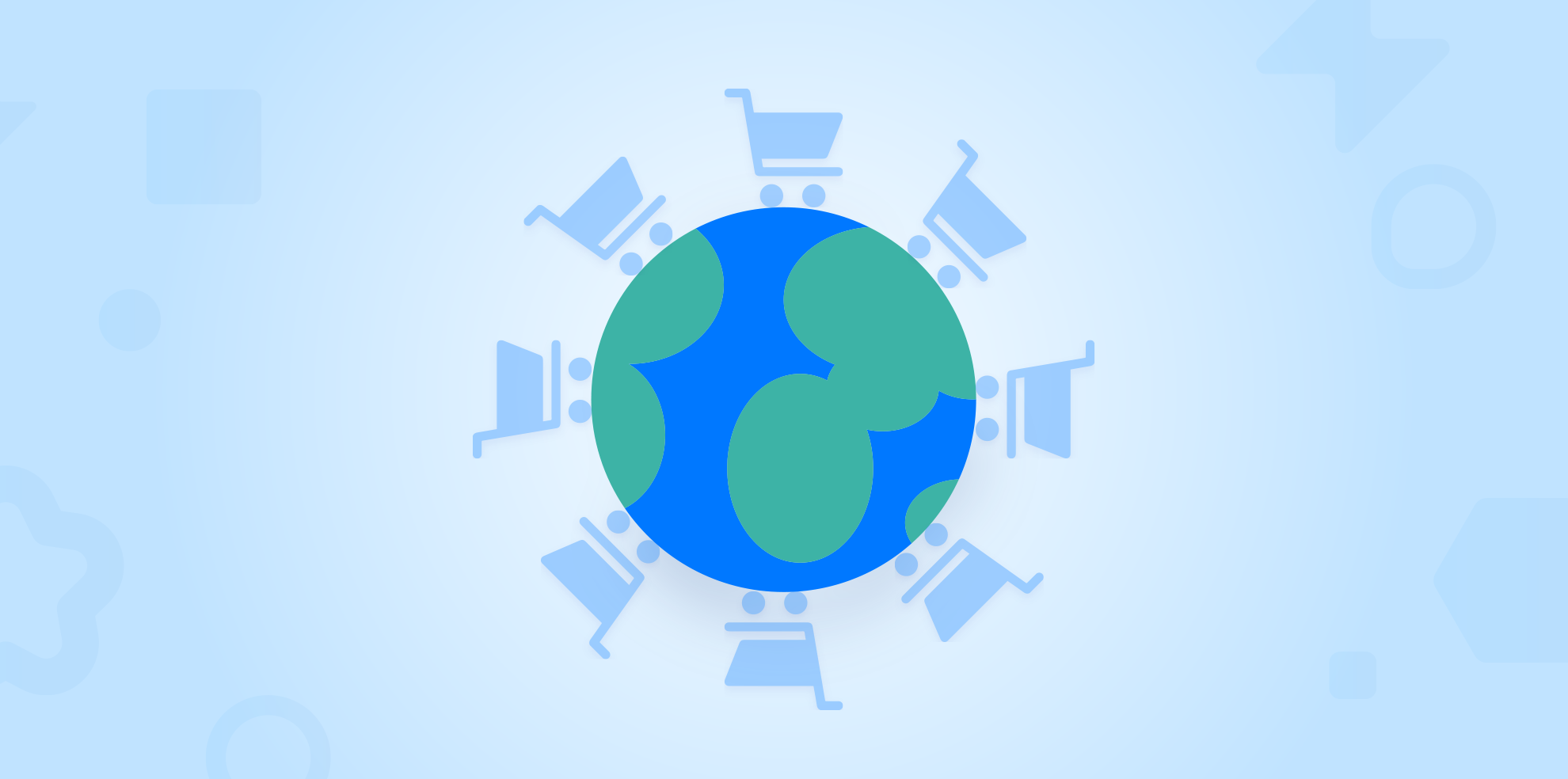 More second-hand marketplaces are needed to achieve the circular economy our society is aspiring to. And although some countries are leading the trend, it is not something one country can achieve in isolation.
When I imagine a circular economy it looks like a hamster on a wheel, an endless loop of products shared, resources maximised and zero waste. If achieved, businesses, society and the environment will be better for it, talk about win-win-win. If you're wondering how far off we are from this utopian reality, the fact that 1% of textile waste is recycled should give you an idea. But, being a long way from achieving a circular economy is just one reason we need more second-hand marketplaces. Here are a few more reasons why they're necessary:
Demand is rising
People indeed desire more sustainable practices, but the effect COVID had on people's income made some demand second-hand marketplaces for different reasons. They relied on these marketplaces to make extra income by selling old items, but also as a way to save on spending. According to thredUP, the resale market is estimated to reach $64 billion in five years although they argue that the surge in the market was already well underway before the pandemic.
There are a lot of places people can now go to buy second-hand fashion items. It's even possible to now buy clothes preloved from brands themselves. However, there are demands for other types of items that are not being met to the extent that they could. One example is car seats for babies but there are valid concerns about their safety when bought second-hand. Brands that make this product can do more in ensuring their safety by buying them back and refurbishing them to the required standard before resale. I will mention later in this blog how Samsung does something similar for their customers.
Keep brands accountable
I mentioned in another blog post that a product being able to survive generations is a testament to its quality (you can read that post here). Brands like The Restory exist to salvage luxury fashion items that make them able to be enjoyed personally for longer, or fit for reselling. I believe their kind of business is the key to a circular economy because they can work with brands who wish to outsource repair if they don't want to bear the cost of doing it in house. Interestingly, for tech products, brands like Samsung sell their preloved phones that they refurbish and repair in house "by the same engineers who build their new devices."
It is not the responsibility of businesses alone to ensure sustainable practices as consumers can also play a role in promotion by requesting sustainability from companies. One way to do this is by asking at the point of purchase. Also, if we as consumers only buy quality products that will last and can be recycled by way of reselling, that's another way to keep businesses accountable.
Help more people save
The existence of second-hand marketplaces in new countries means that more people get to enjoy products they desire without breaking the bank. When more continue to pop up in countries where they already exist, it provides a wider variety of products so that consumers have more options in categories ranging from fashion to furniture to tech. Samsung selling its own preloved phones in some markets means consumers can buy a fairly recent phone for a bargain, and it's also great because they are able to trust that what they'll be getting is the real deal.
As someone who buys some items preloved, I particularly enjoy the possibility of getting the item for even less than the already reduced price. Because of this, I'm more attracted to places that let me make an offer because the ability to negotiate presents an opportunity for people to save even more. I suspect this is what people will think when they see Nibble sitting on your product page inviting them to make an offer.
Interested in Nibble?