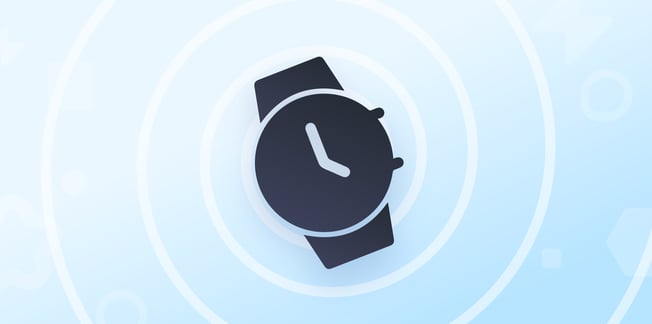 When physical stores were forced to close and innovative ecommerce sites thrived, the pandemic brought to centre stage the jewellery and watches industries' slow adoption of technology. Pre-pandemic, these industries didn't feel pressure to catch up with other ecommerce sectors – online sales only represented 13% of the global market for fine jewellery and 5% for luxury watches. Business was mostly done in-store.
This is set to change, however. Online fine jewellery sales are forecast to increase from 13% to 18-21% of the total global market by 2025. As the future looms, online jewellers and luxury watch marketplaces need to anticipate consumer expectations before they're left playing catch-up. So, what's changing?
Humanizing digital experiences becomes a top priority
Seamless omnichannel connectivity will be crucial for the most successful online jewellers and luxury marketplaces in the lead-up to 2025 and beyond. In the industry, consumers shopping in-store expect a level of attention-to-detail and customer service that goes beyond your average shopping experience. For many, it's a rare, significant purchase where they expect to be sold to – relying on expert advice, trusted opinions and in-depth product knowledge.
High-end watches can be thought of as a "nice to have" purchase, as opposed to a "need to have" purchase. People buy them for longevity, for special occasions, for investments, or as a symbol of their lifestyle and success. These "nice to have" purchases often rely on the personal touch of a salesman in-store – someone to rationalise the purchase you're considering and tell you, yes, you deserve this.
The challenge of replicating these delicate, bespoke services in online spaces is likely a key reason 80% of fine jewellery sales were being made in-store. But this is changing as technology improves. The responsibility to humanize online shopping no longer belongs to technology that is struggling to keep up. It now falls on brands and retailers that have to adopt the technology that is available.
The tools already exist to make human experiences available in ecommerce – bespoke service, emotional triggers, unique deals – and customers will vote with their wallets on the stores that adopt the new tech first.
The rise of the pre-owned market
The second-hand resale market is booming, popular with everything from cars and vintage clothing to electronics and furniture. But over the course of the pandemic, watches have risen to the top of the most-wanted list.
The pre-owned market is set to become the watch industry's fastest-growing segment. Sales are expected to reach $29 to $32 billion by 2025. On online fashion resale site Fashionphile, searches for watches have increased by 73% since 2020. Online pre-owned marketplaces are leading this sector, and brands urgently need to decide how they want to participate in second-hand sales.
Almost one-in-three buyers said they'll purchase a pre-owned watch within the next twelve months in an October 2021 report by global accounting giant Deloitte. This pre-owned boom, driven by collectors, younger generations, and price-savvy shoppers, is not only due to affordability issues. It's about rarity, and an increase in trust for online resellers thanks to certifications and a more professionalised market than ever before.
The watch may still be predominantly bought in-store, but it's increasingly common to see watches worth hundreds-of-thousands of dollars sell entirely over the internet, particularly in the pre-owned sector. We speak from experience – Nibble is live on luxury watch marketplace Watch Rapport and negotiates on high-end watches daily.
The industry itself sees potential in the boom, with two-thirds of industry executives in Deloitte's report seeing this thrifty, sustainable side of the market as having a positive impact on their brands.
TikTok welcomes a new generation of consumers into the industry
The younger generation is exploring the luxury watch market in the way they explore anything new to them – via social media. Luxury watch-related content has generated over 173 million views on TikTok, according to the app.
These consumers are doing more research than ever and coming into the market armed with product knowledge, aware of the value they're looking for in any potential deal. In an industry ripe with negotiation, these consumers expect a fair deal and real value, regardless of if they're shopping in-store or online.
Conversational commerce continues to grow, and works particularly well with luxury goods like watches. For an example of this in action, play Nibble's Watch Demo. Within sixty seconds, smart AI can negotiate prices with the shopper, help to explain product value, and even offer gifts with purchase to close an otherwise lost sale. Suddenly, when you're mid-negotiation and being reminded of the value of materials used in a watch, you realise the in-store shopping experience is closer than you thought.
Early adoption is key
The next few years offer a once-only opportunity for innovative players in the industry to redefine the standard expectations of luxury watches in ecommerce. New engagement strategies that blur the line between the in-store and digital experience will be critical in converting some of those 173 million TikTok views into loyal customers.
The road to 2025's $30 billion pre-owned watch market is already on course, with technology ready to be implemented. It's down to retailers and brands to adopt it early, before they're left making up for lost time.
Interested in Nibble?