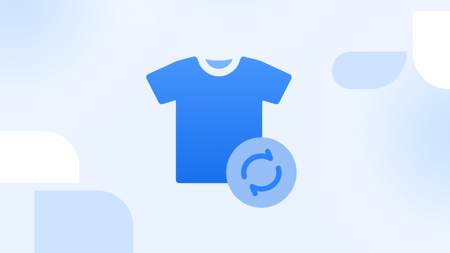 Recommerce has boomed in popularity over the past few years, but even with high consumer demand for sustainable shopping practices, some resale operators are grappling to stay afloat.
This problem was put in the spotlight as two of the largest resale marketplaces, ThredUp and The RealReal, reported their Q1 2023 earnings in May this year. Both of them have deemed profitability as their main focus for the rest of 2023, with ThredUp reinforcing their expectation to reach adjusted EBITDA (Earnings Before Interest, Taxes, Depreciation, and Amortization) break-even by the end of the year. Similarly, The RealReal are targeting profitability by 2024.
Both companies' Q1 reports show steady movement in the right direction, but not enough to satiate Wall Street, where their share prices have dipped since their IPOs in 2019 (ThredUp) and 2021 (The RealReal).
Let's look at how three resale businesses are chasing profitability in the current economic climate.
Monetize Your Services

Though ThredUp operates on of America's largest resale marketplaces, it now portrays itself more as a tech company than a retailer. In 2019, it bundled its tech and logistics infrastructure it had created to run its marketplace and started offering it to other brands and retailers as a white-label service.
Today, its Resale-as-a-Service (RaaS) offering serves more than 50 client brands, providing a "consistent, high-margin revenue stream" according to ThredUp CEO James Reinhart.
ThredUp expects to cut its CapEx spending by about 60% in 2023, thanks to the completion of major projects like a new 600,000 square foot processing facility in Dallas – that's a lot of inventory!
ThredUp also continue to make efforts to enhance the margins on their marketplace. Earlier this year, it introduced new fees for its cleanout service (previously free), and raised the "restocking fee" for returnable items from $1.99 to. $3.99.
ThredUp has said they've seen sellers sending in fewer cleanout bags, filling said bags more and including higher-quality pieces, all of which Reinhart attributes to a shift in mindset when people are paying for a service as opposed to getting it for free.
Excel at one thing

Online bookseller Thriftbooks may have originated as an Amazon seller in 2003, but it has grown to become one of the largest independent used book sellers in the US. Breaking away from Amazon meant Thriftbooks had to increase the price of its books. Unable to compete with Amazon on price (particularly during its 'penny books' system that saw books sold for $0.01 + $3.99 shipping), they focused on quality, service, selection and fostering loyalty. ThriftBooks CEO Ken Goldstein explained in an interview with Retail Touchpoints that by focusing on these things, "we are building a branded relationship with our customers, so much so that our customers become our advocates."
Thriftbooks has managed to build a brand relationship with its customers and remained profitable throughout the past 20 years, thanks in-part to remaining focused on one specific category and cheap supply costs – sourcing second-hand books from charities and libraries. The expense for Thriftbooks comes from the processing, grading and listing of its books, which requires intensive data analysis to ensure they understand what every transaction looks like.
By staying focused on books alone and continually refining their systems to ensure transactions are efficient and valuable, ThriftBooks are maintaining profitability. This niche focus is starting to spread to other resale brands – for instance, in March of this year The RealReal doubled down on luxury fashion consignment, pulling back on its previous efforts to expand into beauty and home goods.
Use what you've already got and leverage brand values

GoodwillFinds has over 3000 physical stores across the USA it can leverage to avoid the need to spend millions on building out the infrastructure to process and store their inventory. By utilizing these physical stores or donation centres, and using technology to aggregate their supply into one catalogue, they are hoping to attract customers efficiently.
Since GoodwillFinds operates as a nonprofit, it is under less pressure to turn a profit than its competitors – however, the platform needs to become financially self-sufficient if it is going to succeed in the longterm. Thanks to a recognisable name amongst American consumers, CAC is not as high as other, lesser-known brands.
The resale industry has boomed in large part because consumers genuinely care about the impact each purchase they make is going to have on the environment – knowing that GoodwillFinds purchases are going directly back into the community where the product was donated to fund social impact causes makes it easier, in theory, for shoppers to support GoodwillFinds over any other platform. Communicating these brand values to shoppers is essential – whether they are conveyed intelligently through marketing campaigns, in the store branding – or even through one-to-one AI conversations.
GoodwillFinds uses (essentially) free supply and donation centre locations/staff to maintain profitability and offset the challenge of not being focused on one product niche or category. What is crucial to keep this up is an eCommerce experience that meets, or exceeds, shopper expectations.
In Summary
All three companies highlighted in this article are navigating the resale landscape in unique ways, but all are working towards profitability while maintaining a customer-centric focus. How successful each of them will be in the long-term depends on their ability to adapt, innovate, and respond effectively to the higher needs and expectations of digital shoppers in 2023 and beyond. Perhaps AI can help with that...?
What next?
Communicating brand values in resale in particular is essential – let us show you how Nibble can help you do that with our Brand Values Statements feature.
Or, read how other eCommerce experts have been stressing the importance of Brand Values this year.
Interested in Nibble?