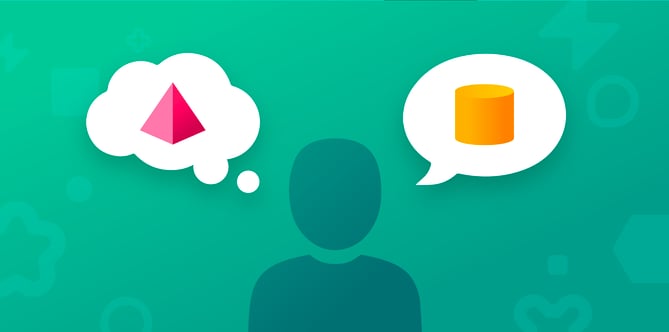 Stats and analytics are piled high in your ecommerce sites. This data all translates into user feedback.

Can you gather and analyse feedback data more effectively?

How and when do you ACT on this data?
Ecommerce is a hoarder's paradise of data and analytics; bounce rates, clicks, page engagement and dwell time statistics crammed into every page. We can create extravagant charts and tables which translate into a form of user feedback – showing you glimpses of what's working and what isn't. For example, even if customers aren't explicitly telling you they don't like a product page layout, a high bounce rate can indicate as much. You can solicit direct user feedback, whether that's numerical data such as positive/negative reviews or valuable qualitative data like customer comments and queries.
But what's the point in all of this if you don't take action on the data you're gathering?
Recognise feedback in all forms – not just customer comments
After considering how your data translates into user feedback, the next step is to address this feedback directly to improve experiences. We hit 10,000 Nibbles last week, a fantastic milestone for our cheeky chatbot. Inside those thousands of Nibbles is a goldmine of qualitative customer data that can be used by our clients as feedback to improve their stores; offering bundles customers were asking for during negotiations, reflecting on pricing strategies, and more. The important part is acting on this data fast enough to convert otherwise lost sales.
For example, an abandoned cart can be seen as a form of feedback; something on your site didn't work well enough to lead to a conversion. Research has shown that abandoned cart emails are far more effective when sent within the first hour of abandonment. Your conversion rate drops significantly as soon as you leave it more than a day to get in contact. It's the same as shopping in-store - someone might change their mind and walk back into your shop to purchase if they've only just made it out of the door and see a promotional poster in the window; chances are basically nil if they're already halfway home.
Send your abandoned cart emails from a monitored email address and focus on helping resolve the customer's concerns, whether it is inviting them to finish the checkout with the added incentive of a discount or starting a conversation about queries/feedback. This way, you're taking a customer-centric approach that will be memorable, impactful and still help you gather great qualitative data, even if you don't manage to convert.
Analysing customer data is good. Action is better.
Speed is the name of the game when you're addressing customer feedback that affects conversions. Seek feedback quickly and engage with customers proactively. Sending an abandoned cart email within an hour of abandonment is great, but it's even better if you have a way of addressing customers directly on your site while they're on the page.
This could be in the form of a live chat, a chat bot, or something simple like an FAQ section. Why wait to address issues on a feedback form after the customer has left?
New personalised solutions for addressing customers directly are also useful – such as customer questionnaires powered by the likes of Conversity, which provide personalised product recommendations in real-time based on what will suit each customer's individual needs.
The key is to fix any issues and respond to queries while the customer is present to improve their experience; you could even completely flip what they'll tell their friends after they visit you. Use automation as much as possible to engage with customers and pre-empt feedback. Suddenly, "it was too expensive and they didn't tell me enough about what I was buying," becomes "some cool little chatbot popped up to haggle with me and told me more about the product!" … Just an example from the top of my head.
Collect and convert
Collecting data is great, but it's worth nothing unless you translate it and decipher what your users are telling you. Categorise your data and feedback, and you'll start to see areas of your ecommerce site that need the most attention. You can even categorise feedback into issues that will be easy or fast to improve, versus solutions that require significantly more planning and effort. Making small consistent changes and actually listening to what your users are telling you is what's going to lead to engagement and conversion.
If you're drowning in quantitative data but struggling to see qualitative feedback from users, consider ramping up your email marketing efforts and tweaking the copy you use to ask for personalised feedback. Or, if you'd like to improve conversion and gather qualitative data at the same time, all without invading a user's privacy, use an engaging chatbot like Nibble.
Get in touch