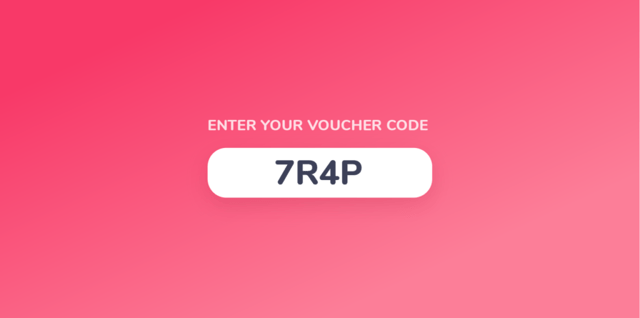 Shoppers spend AGES looking for discounts online!
Discounts and sales are overused brand-damaging
Promotions are still important for new customer wins and inventory management
EVER DECREASING CIRCLES?! THE MORE CUSTOMERS HUNT FOR PROMOTIONS, THE MORE RETAILERS OFFER DISCOUNTS…
In a world where consumers are constantly looking for discounts and cheap prices, how do companies keep a clear brand image and avoid slicing profits?
In recent years, trends of customer hunting for discounts on the internet have been rising. According to Dunnhumby in the UK, 76% of respondents admitted that they look for discounts before purchasing an item and 70% agreed that they have bought an item they wouldn't necessarily need just because it was in promotion.
Retailers are either permanently promoting some items on their websites through beautifully crossed initial price, or providing discount codes for the entire website, nudging the consumer into thinking they are making a great deal. When did you last buy a pizza without a voucher code? Some brands have so extended their sale periods, they are only free of promotions for 2 weeks in a year!
THE NEW NORMAL? DISCOUNTS HAVE LOST THEIR IMPACT/EXCLUSIVITY
Overall, we can all agree that promotions and sales are great marketing tools and enable brands to attract new customers. According to a Software Advice study, it is also one of the most commonly used pricing strategies for retailers and helps generate a positive psychological impact on customers. Another study from Statista revealed that even though most customers admitted they never purchase certain items at full price (57%), or liked to wait for a product to be discounted to buy it (52%), some customers (40%) confessed that discounts could lose their impacts if they did not have a sense of exclusivity.
DISCOUNT & BRAND BALANCING ACT? INVENTORY MANAGEMENT IS STILL A CHALLENGE
This leads us to wonder whether discounting is a good approach for retaining customers and whether it could negatively affect the brand's image on the long run. Many retailers we have been speaking to are frustrated by their promotion strategy, trapped in the endless hamster wheel of chasing LFL sales.
There is a particular challenge this year as stores reopen and there is a stock overhang to tackle. Inventory management has always been a challenge for ecommerce retailers. Fashion companies like ASOS, Ted Baker, Zara have high demand for seasonal products, high inventory rotation with a new collection launched every week in some cases, leading to overstocking and ongoing sales. But what if there could be another way to efficiently sell all this extra stock?
WHY DON'T YOU CHAT TO CUSTOMERS HUNTING FOR BARGAINS, WITHOUT DEPLOYING BLANKET PROMOTIONS OR DISCOUNT CODES?
Nibble provides a great alternative to blanket promotions and the over-used voucher code. Nibble is an AI powered negotiation ecommerce tool providing a fun, personalised and engaging connection between consumers and retailers. It lets shoppers bargain to get a reduced price without displaying any discount on the main page. Nibble allows customers to engage and take part in a conversation to achieve a better price, which results in a very positive and exciting experience that avoids harm to the brand's pricing image. Now the promotion hunt happens on the brand's own website, and the customer is at the centre of the conversation.
Have a try at https://nibble.shop/ and start shifting your pricing strategy towards a more fun and efficient technique for you and your customers!