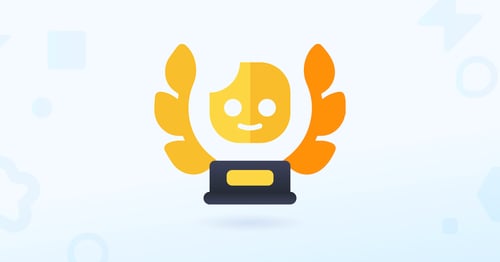 Nibble has been shortlisted for not one, but two prestigious Retail Systems Awards: Retail Trailblazer and Point of Sale (POS) Technology of the Year.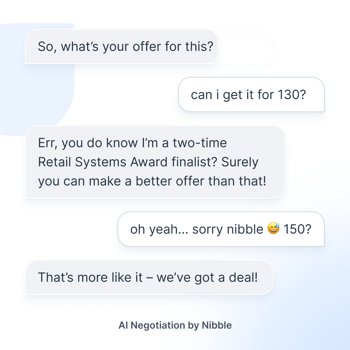 In both categories, we were recognised for the impact we have on conversion rates, margin, AOV and customer engagement – and how we positively compare to traditional voucher codes and deep discounting that just result in a brand-damaging race to the bottom. Plus, our continuous international growth and innovative use of generative AI (check out our Brand Value Statements launch here).
The combination of the two shortlistings reflects Nibble perfectly: our Point of Sale nomination was a result of our proven, consistent impact on commercial metrics and customer engagement, while being singled out as a Retail Trailblazer celebrates our unique innovation, technical prowess and future potential.
You can find out more about our impact on our customers here, including how AI negotiation led to 12% site-wide improvement on conversion rates, cleared slow-moving stock in record time and added £10 to every basket compared to previous promotional strategies.
This also isn't the first time Nibble has been recognised by Retail Systems. In 2021, Nibble clinched the Startup of the Year and Personalized Retail Solution of the Year awards.
The winners will be announced on 29th June at a gala event in London – wish us luck!
What Next?
To get Nibble on your own website, or if you'd like a free call to find out more, contact us here.
Or, catch us in-person at IRX Birmingham or Seamless Dubai at the end of May showing off this tech!
Interested in Nibble?